Atlantis Margate - 40th Anniversary Mix
Submitted by Six Million Steps on 17. August 2016 - 19:27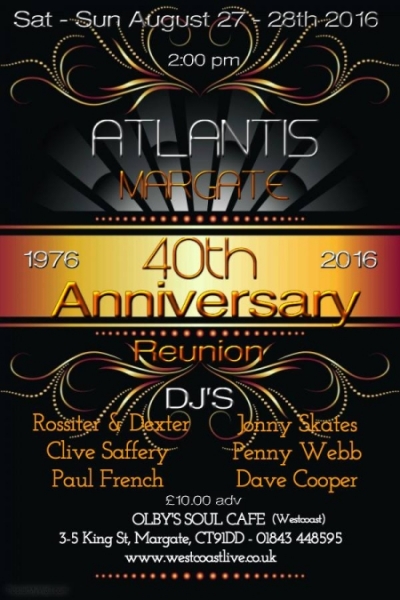 Celebrate the 40th anniversary of Margate's famous Atlantis club over the bank holiday weekend of August 27th-28th 2016 at this special reunion.
It's being held at Olby's Soul Cafe, 3-5 King Street, Margate, Kent CT9 1DD. Four of the original Atlantis DJs will be playing alongside special guest DJs.
The event features DJ Dave Cooper from Six Million Steps, who has put together this beautiful mix of tunes with John Johnson to give you a little 'taster' of what to expect.
Click on the flyer image here on the left for full details.